Associate Creative Director - Design
Atlanta | Creative | Apply Now
As an Associate Creative Director of Design at IQ, you will work alongside the Creative Director and Copy ACD to lead the creative team and push them to constantly elevate their work. You will be responsible for the development, presentation and execution of creative concepts for clients. You have a wide range of design experience including banner ads, websites, direct mail, branding, logo design, billboards, apps, etc. And you love it all equally. You have a passion for concepting integrated ad campaigns as well as designing beautiful and strategic interactive experiences. You have the ability to take an ordinary client request and turn it into a project people will fight to work on.
Responsibilities include:
Managing a creative team including a Designer, Art Director and Copywriter from concept to execution
Supporting the Copy ACD and CD
Preparing presentations and presenting work to clients
Being on top of design and interactive trends to share with the team
Leading team brainstorms
Concepting campaign ideas with Copy ACD and/or CD
Oversee client work to make sure it aligns with brand standards, including typography, photography, graphic elements, etc.
Attend and provide direction during video and photo shoots
Elevate the creative level of the work coming out of the creative team
Collaborate with strategy, account and project management to ensure that all work aligns with the strategy and client needs
Work with the Creative Traffic Manager to manage deadlines and approve work
Requirements
8 years of experience, with a minimum of 3 years in a Senior Art / Design role in an agency environment
Strong design portfolio with a 4-year degree or relevant education
Ability to multi-task and work efficiently under pressure with careful attention to detail
Detail-oriented and has the ability to quality control their own projects
A solid knowledge of the latest versions of the Adobe Creative Suite, Word and PowerPoint. Sketch is a plus.
A solid understanding of online and offline production
A solid understanding of digital and UX practices
Obsessed with design, design systems and art direction
Even more obsessed with mentoring and elevating team members
Self-motivated, organized and accountable
Experience leading a team of designers, art directors and copywriters
Presentation and communication skills including ability to articulate creative concepts and rationale to other team members and client
Ability to work flexible "agency hours" including some late nights or an occasional weekend
Some travel required
Benefits
Fully paid employee health care with family options
Paid vision and dental with family options
16 days PTO plus public holidays
401k
The Media Supervisor at IQ Agency is responsible for the strategy, planning, and buying of all forms of media for our clients. This role will report to the Director of Strategy, and will be responsible for ongoing media research and trend identification. In this capacity the Media Supervisor will perform media, industry or company research so that the agency can construct an accurate strategic advertising and marketing plan for the client.
The best fit for this role will be well-versed in all types of media, and must stay current with rapidly proliferating new media options.
Requirements
5+ years of experience, with a minimum of 3 years in a media role within an agency environment
Interfaces with other agency department heads/client service teams to keep projects moving forward on a timely basis.
Working with the creative team to ensure use of the most appropriate, effective media venues for each client/project.
Prepares media plans based on briefings from account executives.
Prepares media schedules and keeps schedules up to date.
Prepares media cost estimates and revises as required when vendor rates change.
Books media space and issues insertion orders, insertion cancellations and media change requests.
Coordinates with traffic manager to ensure publication material deadlines are met.
Approves media invoices and settles billing discrepancies with vendors.
Maintains contact with media advertising representatives.
Benefits
Fully paid employee health care with family options
Paid vision and dental with family options
16 days PTO plus public holidays
401k
IQ is seeking a talented Project Manager with 2-4 years of agency experience to join our Atlanta-based team. The ideal candidate will be comfortable running multiple projects across several accounts, and will work closely with the account team to align resources, communicate with clients, and ensure deliverables are met on time and on budget.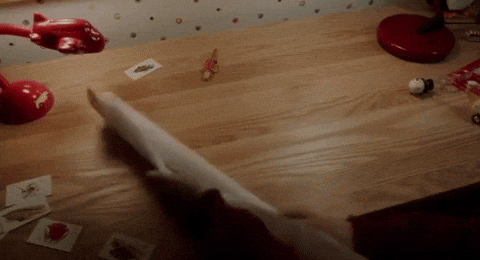 Requirements
Must have at least 2 years experience in a marketing or advertising agency environment
Experience with client-facing responsibilities preferred
Comfortable collaborating with internal teams and external clients on a daily basis
Proven ability to manage budgets and timelines in a fast-paced environment
Ability to maintain constant communication with clients to fully understand and address their needs
Develop accurate and detailed project plans for simultaneous projects
Create and maintain weekly client status reports
Comfortable understanding and managing technical specs for digital projects
Strong written and verbal communication skills
Amazing attention to detail
Great attitude and a collaborative spirit
Experience with project management software preferred
Benefits
Fully paid employee health care with family options
Paid vision and dental with family options
16 days PTO plus public holidays
401k