Project Manager
Atlanta | Project Delivery | Apply Now
IQ is seeking a talented Project Manager with 2-4 years of agency experience to join our Atlanta-based team. The ideal candidate will be comfortable running multiple projects across several accounts, and will work closely with the account team to align resources, communicate with clients, and ensure deliverables are met on time and on budget.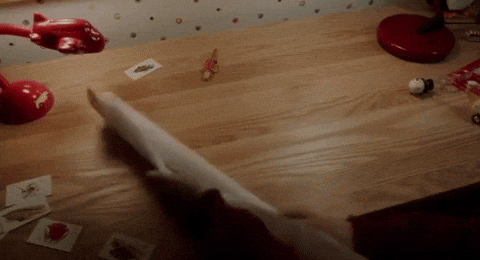 Requirements
Must have at least 2 years experience in a marketing or advertising agency environment
Experience with client-facing responsibilities preferred
Comfortable collaborating with internal teams and external clients on a daily basis
Proven ability to manage budgets and timelines in a fast-paced environment
Ability to maintain constant communication with clients to fully understand and address their needs
Develop accurate and detailed project plans for simultaneous projects
Create and maintain weekly client status reports
Comfortable understanding and managing technical specs for digital projects
Strong written and verbal communication skills
Amazing attention to detail
Great attitude and a collaborative spirit
Experience with project management software preferred
Benefits
Fully paid employee health care with family options
Paid vision and dental with family options
16 days PTO plus public holidays
401k
Video Editor Intern
Atlanta | Creative | Apply Now
IQ Agency is looking for a Video Editor Intern.
Our interns are an integral part of our creative team. We seek out self-starters and people who are enthusiastic about collaborating with our talented team to produce quality content for our clients.
Primary Responsibilities:
Edit footage, photography and design assets into strong, engaging pieces of content for preroll advertising videos, social media videos/gifs and longer form internal videos.
Handle additional day-to-day tasks such as brainstorming social video concepts, selecting music tracks, searching for stock footage, sound design, video color correction
Help on video and photo shoots as a camera assistant and grip
Assistance with set design including pre-production and props
Export videos, convert files, quality check videos
Work closely with designers to incorporate design feedback and direction
Prioritize multiple tasks and projects in a fast-paced environment
Requirements
The ideal candidate will have:
Training in video editing
A strong aptitude for storytelling using a mix of assets – from original footage, to motion graphics, to photography, to third-party footage
Experience with Adobe Premiere Pro
Motion graphics experience (e.g., animations, on-screen text, etc.) using After Effects
An understanding of design principles
An entrepreneurial mindset, approaching tasks flexibly and with creativity, often managing multiple projects at once
Strong knowledge of social media platforms (Facebook, Instagram, YouTube, Twitter)
Knowledge of various file output formats friendly to various media channels + online video platforms for optimization
Experience shooting video and photography a plus
*A portfolio, video reel or work examples are required with application